Cheryl Collins Aparo RDO, NCLC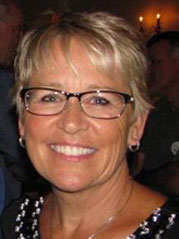 Cheryl Aparo opened Ocean Optical in 1994 with a commitment to customer service and the optical profession. She has been a practicing optician since 1974, keeping up with the latest technology and newest frame styles. The optical field is always changing, a visit to Ocean Optical will attest to Cheryl's commitment to make sure her customers receive the best in lens and frame design. Personalized one on one service, the best products, a clean, comfortable, up to date shop – All things Cheryl is proud to offer.
A past Rotarian for many years, a steadfast Chamber member, Cheryl resides with her husband Armand, in Rockport.