Cheryl Collins Aparo RDO, NCLC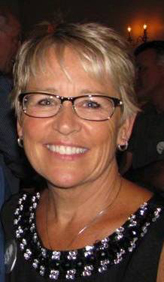 Store owner Cheryl Collins Aparo opened Ocean Optical with a commitment to customer service and the optical profession. She knows the families of her patients well, and is now fitting eyeglasses for some of her customers' children. "It is nice to know that people know and trust me to work with their kids!" she says.
Cheryl's commitment to service extends beyond Ocean Optical to the Gloucester, MA community. She has served on the board of the Cape Ann Chamber of Commerce and she was for many years an active Rotarian.
Cheryl lives in Rockport, MA with her husband, Daniel and their children Alex and Katie.
Dr. Lyn Desjardins
Dr. Lyn Desjardins performs thorough eye health evaluations to look for wide variety of eye diseases including glaucoma, macular degeneration, cataracts and diabetic conditions. Eye examinations include a dilation to examine the back of the eye and a refraction to determine what prescription is needed for glasses. She has relationships with local specialists to refer to when patients need to see an Ophthalmologist for surgeries, such as cataract removal or for treatment of glaucoma.
Treatment is available for a wide variety of eye health conditions including: conjunctivitis (which is an eye infection); removal of a foreign body; treatment for dry eyes; and allergies.
Dr. Desjardins is very experienced in contact lens fittings and is a member of the American Optometric Association's Contact Lens and cornea section. She specializes in fitting contacts for patients with Toric lenses for astigmatism. Monovision and multifocal lenses for patients who need correction for distance and reading. Including daily disposable contacts for both astigmatism and multifocals. She has attended Vistakon's Vision institute in Florida on several occasions and often has early access to the newest technology in contact lenses before they are available to other providers.
Dr. Desjardins is a native of Maine and practiced there for 7 years before beginning her practice here in Gloucester in 2011. She graduated Cum Laude with a B.A. from Saint Joseph's College then went on to receive her Doctorate from the New England College of Optometry in Boston. Her clinical rotations included the South End Community Health Center, Cotting School, Perkins School for the Blind, VA Jamaica Plain, VA Boston,and the New England Medical
Center, now called Tufts, for speciality training. As well as the Beetham Eye Institute at Joslin Diabetes Center.
We offer convenient exam hours including lunch time and Saturdays. Dr.Desjardins is accepting new patients and we look forward to meeting you!
George Sherman RDO
A Magnolia, MA resident since 1969, George has many years of experience in the optical field. He was formerly employed for several years with Pearle Vision and Parelli Optical in Danvers, MA.
George is a past president of the Magnolia Lions, an organization which advocates eye research. George was instrumental in acquiring an optilec machine for the Sawyer Free Library. Optilec is a tool used to help the visually impaired enjoy books.
Husband to Maureen, an RN formerly of Addison Gilbert Hospital, they have three children, Hannah, Molly and Corey. In his spare time George is an avid boater and fisherman.
Maria Jose Pereira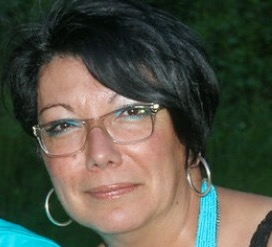 Maria was born on the island of Pico, Azores, Portugal.  Her parents immigrated to Gloucester in 1967 and she has been a resident since.  Maria is fluent in Portuguese and very proud of her heritage.
Maria has been with Ocean Optical for 7 years, and an Apprentice Optician for the last 3 years. She has a "passion for fashion" and LOVES glasses!!
Maria has  been traveling to Cevicos, Dominican Republic with Ocean Optical as part of the "EYE TEAM" with the  Holy Family Parish Cevicos Mission. She has been to Cevicos 3 times with a team of medical missionaries who help the less fortunate with medical and optical needs.Combining her love to travel and to help others.
She and her husband Tony, who is a manager at National Fish & Seafood, enjoy boating. They reside in Magnolia with their two dogs Snoopy & Daisy. Maria & Tony love spending time with their two sons Daniel & Jacob as well as with their young nieces and nephews.