Cheryl Collins Aparo RDO, NCLC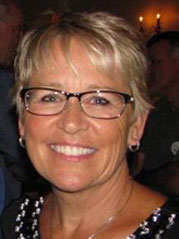 Store owner Cheryl Collins Aparo opened Ocean Optical with a commitment to customer service and the optical profession. She knows the families of her patients well, and is now fitting eyeglasses for some of her customers' children. "It is nice to know that people know and trust me to work with their kids!" she says.
Cheryl's commitment to service extends beyond Ocean Optical to the Gloucester, MA community. She has served on the board of the Cape Ann Chamber of Commerce and she was for many years an active Rotarian.
Cheryl lives in Rockport, MA with her husband, Daniel and their children Alex and Katie.





Loren Roberts
Please welcome our newest member of Ocean Optical!
Loren Roberts began her career with us as a receptionist and soon took a great interest in the eye care field. Loren is now an apprentice optician, and looking forward to getting her Massachusetts license. Loren moved here after living in Connecticut for 10 years with her family. She has worked in the customer service industry for 9 years.
Loren's motto is, "Live every day with gratitude" In her spare time she enjoys hiking, animals, and new learning opportunities. "
 



Dr. Lyudmila Sutherland
Dr. Sutherland was born in the Ukraine and came to America at a young age with her family. She grew up in the North Shore area and graduated from Salem High School. She went on to attend the University of Hartford where she graduated Summa Cum Laude with a Bachelor's Degree in health sciences. In 2012, Dr. Sutherland received her Doctor of Optometry degree from the New England College of Optometry and subsequently completed a residency with the VA Boston Healthcare System, specializing in primary care and low vision optometry. She is fluent in both English and Russian.
In practice, her interests are comprehensive eye care, contact lenses, and dry eye disease. Dr. Sutherland is a member of the Massachusetts Society of Optometry, the American Optometric Association, and the American Academy of Optometry.
Outside of optometry, Dr. Sutherland and her husband, Brian, are active members of local community organizations. They also greatly enjoy traveling, along with their young son, Aiden.
Please click here to complete your registration information prior to your appointment. This will help expedite your check-in process.

Maria Jose Pereira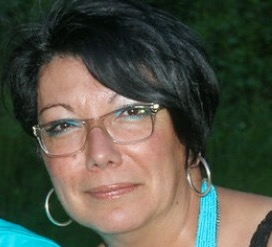 Maria was born on the island of Pico, Azores, Portugal. Her parents immigrated to Gloucester in 1967 and she has been a resident since. Maria is fluent in Portuguese and very proud of her heritage.
Maria has been with Ocean Optical for 7 years, and an Apprentice Optician for the last 3 years. She has a "passion for fashion" and LOVES glasses!!
Maria has been traveling to Cevicos, Dominican Republic with Ocean Optical as part of the "EYE TEAM" with the Holy Family Parish Cevicos Mission. She has been to Cevicos 3 times with a team of medical missionaries who help the less fortunate with medical and optical needs.Combining her love to travel and to help others.
She and her husband Tony, who is a manager at National Fish & Seafood, enjoy boating. They reside in Magnolia with their two dogs Snoopy & Daisy. Maria & Tony love spending time with their two sons Daniel & Jacob as well as with their young nieces and nephews.